5 Frequently Asked Questions about Bluetooth Waterproof Speaker?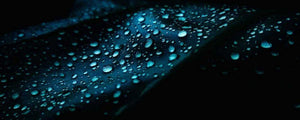 After receiving a lot of questions about waterproof Bluetooth speaker from customers, we list a couple questions people frequently asked and hope the answers will solve the questions about waterproof Bluetooth speaker you have. 
1. How Does a Waterproof Bluetooth Speaker Work?
Bluetooth waterproof speakers are made up of three main components being the drivers, crossovers, and the cabinet. The drivers convert electrical energy into mechanical energy which produces different sound pitches. The crossovers split up the audio signal and divide the sound pitches into a number of separate audio bands with the help of the drivers. The cabinet is the element that holds the internal components of the speaker, managing the sound waves, and ultimately affecting how the sound is produced.
2. Can You Use a Waterproof Bluetooth Speaker Under Water?
Generally speaking, waterproof Bluetooth speakers are not designed to be submerged in water, as this could cause lasting damage to the device. That being said, most Bluetooth waterproof speakers are given an IPX rating to give you an idea of what a speaker can and can't be exposed to.
An IPX0 rating has no water resistance capabilities while an IPX8 rating allows for a speaker to be immersed in water depths beyond 1 meter. Naturally, your choice of the speaker will depend on your individual needs and whether you need the speaker to be able to withstand the risk of splash or rain; or whether it is capable of withstanding full submersion in water.
3. Will Salt Water Damage A Waterproof Portable Bluetooth Speaker?
Waterproof portable Bluetooth speakers are not designed to be overly resistant to seawater. The IPX ratings make no allowance for the submersion of your waterproof Bluetooth speaker in sea or saltwater. While it is likely the device will degrade over time if submerged in seawater, most waterproof portable Bluetooth speakers are capable of resisting splashes of seawater.
4. How Are Waterproof Portable Bluetooth Speakers Protected?
Portable Bluetooth waterproof speakers are built-in with many levels of protection. The first and most common protective element is what is referred to as conformal coating, which protects the printed circuit boards from moisture, chemicals, and varying degrees of temperature, to name a few. Another major protective element is nanotechnology, which is the use of nano-sized particles to make waterproof, foolproof, and anti-UV layers. Some waterproof portable Bluetooth speakers go one step further and apply the superhydrophobic coating, which as its name suggests, is a nano-coating that helps make the device waterproof. 
5. How to Solve Waterproof Bluetooth Speaker Connection Issues
It's a probably normal thing that your bluetooth tooth speaker can't connect to your devises properly. If your waterproof bluetooth speaker has some common connection issues, you are definitely able to solve these issues at home with our guidance for dealing with waterproof bluetooth speaker connection issues. If it does't work, you can always contact our support team. We are always ready and happy to solve the issue for your waterproof bluetooth speaker. 
Enjoy Lasting Water-Resistance with the DOSS Waterproof Bluetooth Speaker Range
The DOSS range of waterproof Bluetooth speakers will provide you with protection for all your music needs while at the same time delivering the highest quality sound. To see which speaker is right for you, visit our product page and place your order today.
If you are looking for some suggestions for choosing your first waterproof Bluetooth speaker, you will get some great suggestions from the linked article above