How To Make Your Valentine's Day More Meaningful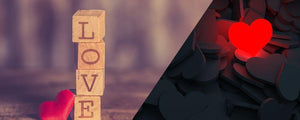 Step 1: Show Your Valentine How Well You Know Them
The simplest way to show your Valentine how well you know them is to remember the little things they say. If you need to make notes throughout the year of their casual comments, then so be it, but by all means, do not leave it until the day before Valentine's Day to start jotting down gift ideas.
We've all heard the saying, "It's the thought that counts." When it comes to a day as romantic as Valentine's Day, your Valentine is likely to appreciate the thought that went into the gift as opposed to the simple act of gift-giving on its own.
Step 2: Finding the Perfect Gift
Talk in advance with your Valentine about the rules of exchange this Valentine's Day and the meaning of Valentine's Day to both of you. Do they want to give gifts or would they prefer a different approach this year? Once you've decided, you will need to work out if you are going to buy your gift or make one yourself. The best way to make a decision in this regard is to keep track of your Valentine's comments over the past year. Did your Valentine show particular interest in a product or service at the mall, online, or while watching TV?
You also will want to ask yourself some basic questions about your Valentine: Do they enjoy the outdoors? Do they like to exercise? Do they enjoy music? The answers to all these questions will help you find the perfect gift for your Valentine this year.
A key step in your Valentine's Day gift idea this year is to let them know how much they mean to you. However, if you get the gift-giving part correct from the outset, your Valentine will already know how special they are to you.
The Perfect Gift Idea for Your Valentine
If your Valentine loves partying outdoors, attending tailgate parties, or is very fond of the weekend BBQ with their buddies, then the Doss Soundbox Portable Bluetooth Speaker is the perfect gift this year.
Key Features of the Doss Soundbox Portable Bluetooth Speaker:
Perfect for days at the beach, nights out or picnics at the park, the Doss Soundbox Portable Bluetooth Speaker comes complete with exceptional sound quality with dramatically deeper bass as well as a one-step pairing. The Doss Soundbox provides you with the comfort to enjoy the outdoors and keep fit while enjoying up to 30 hours of constant playback.
It's the perfect companion for your Valentine this year; order your Doss Soundbox Portable Bluetooth speaker online today.