How a Portable Bluetooth Speaker Sparks Kid's Imagination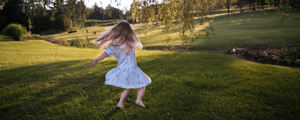 In addition, music is an incredibly important element in the development of creativity and imagination in children. As a child, music not only affects your imagination but also greatly impacts your energy levels. Depending on the mood of the music, a single piece of music can help motivate you to exercise, can launch you into a daydream, or even inspire you to create your own song or project.

Add Make-Believe with a Portable Bluetooth Speaker
By encouraging your children to engage in the performing arts you will directly nurture your child's imaginative abilities, giving them the ability to create themselves in as many ways as is physically and emotionally possible. Promote your child to thrive in their make-believe worlds and environments so that they can develop and teach themselves specific skills, feelings, expressions, and different ways of enjoying situations.
A portable Bluetooth speaker is the perfect way for you to help inspire your child's creative intelligence. A portable Bluetooth speaker gives you the opportunity to share your favorite songs with your child, whether it be an energetic song, an emotional song, or a funny and comical song. Witness your child enjoy your favorite tunes with you and interpret those songs in a way you never thought possible.
Other than above benefits specifically for your kids, you can always get more benefits out of a portable Bluetooth speaker.
The Colorful Portable Bluetooth Speaker
The Doss Audio range of portable Bluetooth speakers has something for everyone, including and especially young children. With a colorful range of highly durable speakers, your child can safely use a Doss Audio speaker without risk to themselves or to the speaker.
The Doss Soundbox Pro is the ideal portable Bluetooth speaker for you to foster your child's creative and imaginative capabilities. With an IPX5 waterproof rating, up to 15 hours' playtime, and a beat-synched light with mixed colors, this state-of-the-art portable Bluetooth speaker will entertain you and your child for hours on end.
Alternatively, the Doss Soundbox Plus provides up to 66 feet Bluetooth range, beat-synched light, and can deliver up to 20 hours' continuous music playback. Its dazzling LED color-changing lights syncs well to the beat and its five adjustable illumination patterns can be modified to suit you and your child's mood.
Visit our website and order your brand new Doss Audio portable Bluetooth speaker today.